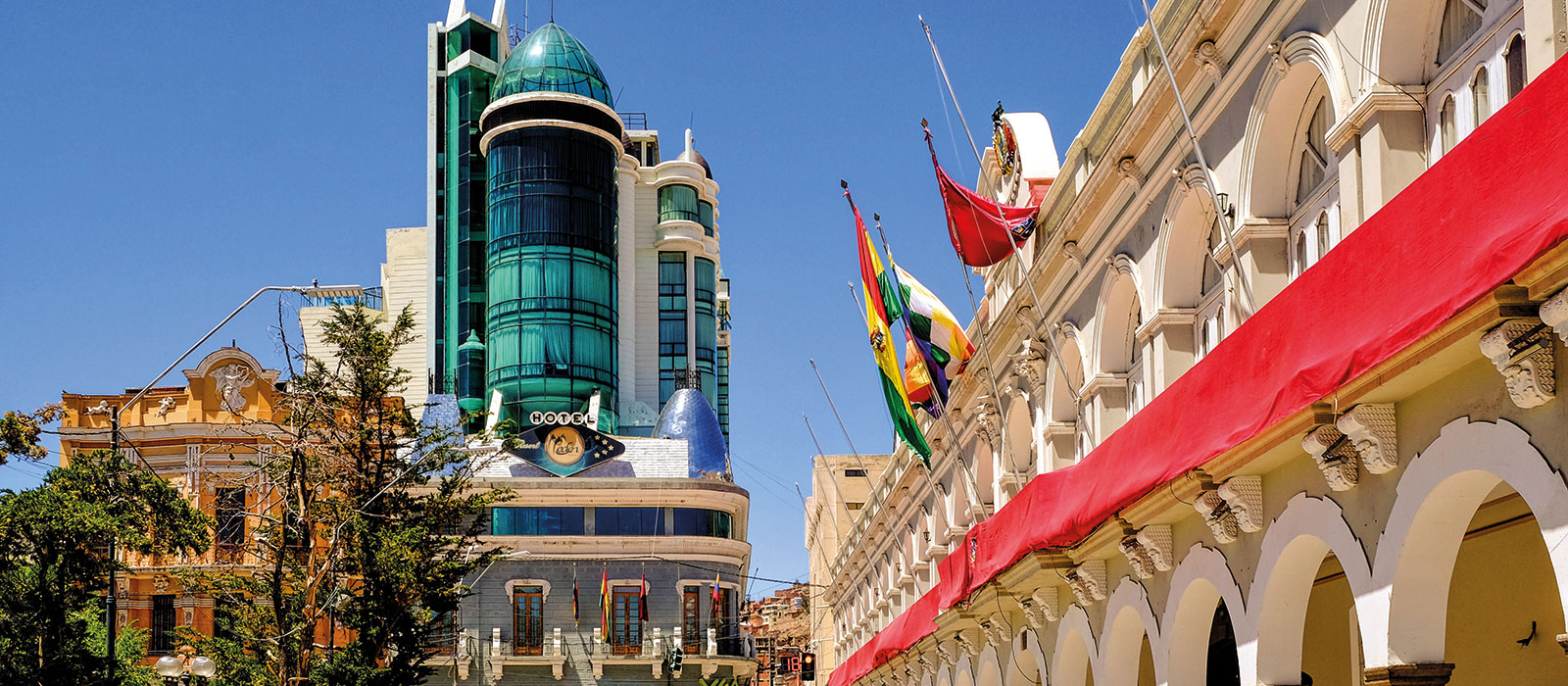 Hotel Eden by BlueBay*****
Oruro - Bolivia
-15%
Get a better priceenjoy all the flavour of this destination.
A discount which will let you know this destination more deeply. Its famous carnival, its culture, its identitythe huge number of places where you may enjoy its delicious food. Oruro means passionis waiting for you!
Price displayed includes discount.
Hotel Eden by BlueBay*****
Oruro
Room type and rate: Accommodationbreakfast
Rate: Accommodationbreakfast
Promotion valid: from 20 of September to 31 of December of 2019.
Valid for stays: to 31 of December of 2019 and subject to availability.
See hotel details
See more offers