Caribbean cuisine is a fusion of different culinary traditions, including African, Spanish, French, Dutch, Indian, and indigenous Caribbean cultures. It varies from island to island and reflects the diverse history and geography of the region, so, let's take a look at what has made Caribbean food so special and how it has gained popularity around the world.
Una de las principales características de la cocina caribeña es el uso de ingredientes frescos y locales, como frutas tropicales, pescado fresco y especias exóticas. Estos ingredientes se combinan con técnicas de cocción tradicionales para crear platos llenos de sabor y aroma.
Puerto Rico
Mofongo, a dish prepared with fried green plantains flavoured with garlic and pork rind and filled with meat, seafood, or vegetables, is one of the most popular dishes in Puerto Rican cuisine. Another traditional dish on the island is rice with pigeon peas, which is essentially rice cooked with pigeon peas, pork, or chicken. Spit-roasted pork, fried chicken, and pastelón—a dish like lasagna but prepared with layers of ripe plantains—are some of the other culinary delights.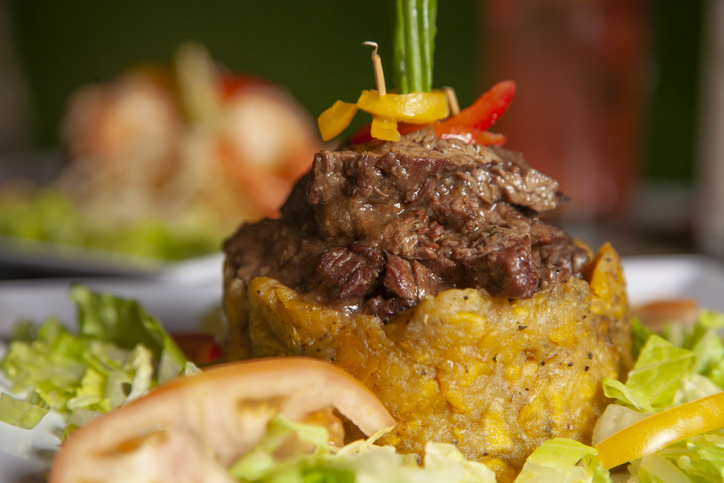 Fried mashed plantain is extremely popular among Puerto Ricans.
Dominican Republic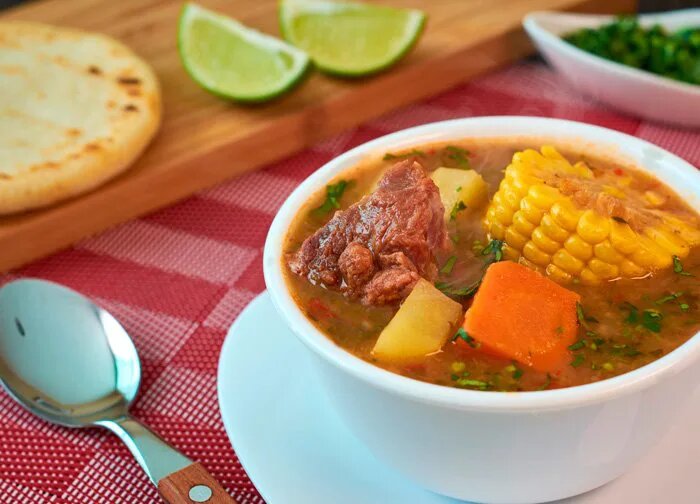 We must also consider Mexican food, which is among the most well-known and admired cuisines in the world, when discussing Caribbean cuisine. A fusion of fresh ingredients and hot spices with indigenous and Spanish influences.
Mexico's culture and way of life revolve around food. Tacos, enchiladas, guacamole, quesadillas, and tortilla soup are common foods. Most Mexican meals are built on a foundation of beans, corn, avocado, chillies and tomatoes. And this combination of ingredients unleashes a flavour explosion that will satisfy even the most discerning palates.
We recommend starting with some of the more traditional Mexican dishes if you want to experience something fresh and authentic. Among the most famous dishes of Mexican cuisine are carnitas tacos, tamales, chalupas and chiles en nogada.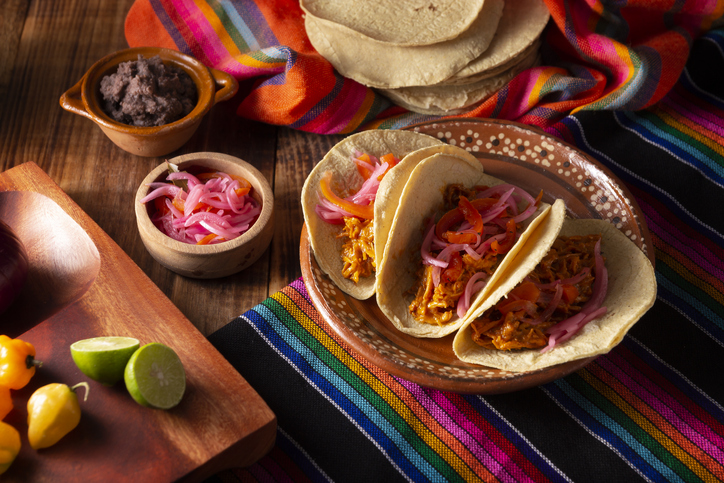 If you are looking to enjoy a truly unique experience in the heart of the Riviera Maya with the finest food from the best chefs in the region, Blue Diamond Luxury Boutique Hotel is where you want to spend your next vacation. An impressive and wide variety of culinary options await you in our most exclusive restaurants. This and lots more await you at Blue Diamond Luxury Boutique. A luxury service only for adults.