Mallorca is famous for its idyllic beaches and vibrant nightlife. However, beyond its stunning coastline, lie charming villages full of history, culture and natural beauty.
Get ready to explore some of Mallorca's most authentic treasures!
Here's a list of must-see villages:
1.Valldemossa: A fairytale spot in the Serra de Tramuntana
Who needs fairy-tale castles when you can visit Valldemossa? Its cobbled streets, stone houses and lush greenery transport you to a magical world. Don't miss the famous Valldemossa Charterhouse, a former monastery once frequented by Chopin and George Sand.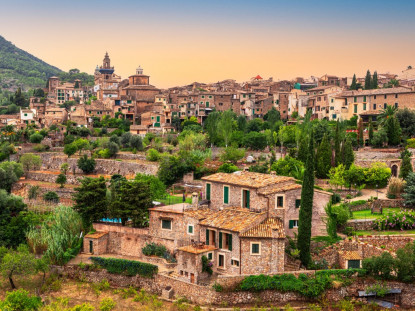 2.Sóller: A paradise for nature and art lovers
Sóller perfectly combines the natural beauty of mountain landscapes with a vibrant art scene. Take a stroll through the historic centre, admire modernist architecture, visit the Balearic Museum of Natural Sciences or enjoy a leisurely ride on the historic Sóller train.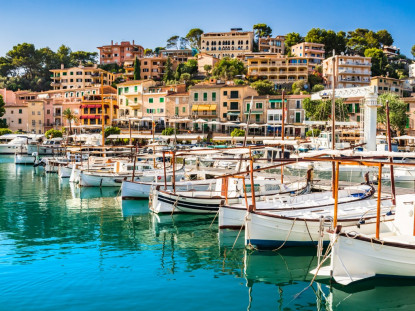 3.Pollença: A medieval treasure on the north coast
If history is your thing, Pollença's medieval charm will enthrall. Wander through the narrow, cobbled streets, visit the Nostra Senyora dels Àngels church and climb the 365 steps of the Calvari for breathtaking views. Also, don't miss the Sunday market, where you can sample some of the local produce.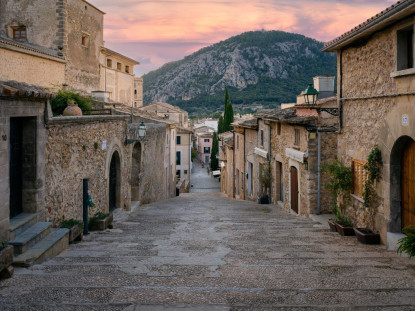 4.Deià: Inspiration for artists and poets
Nestled in the mountains, Deià has long been a refuge for artists and writers. Its picturesque landscapes, sea views and the Serra de Tramuntana range make it an idyllic spot more than worthy of a visit. Explore Casa Museu Robert Graves, home to the famous British poet, and sit on a terrace and enjoy the peace and quiet of this magical spot.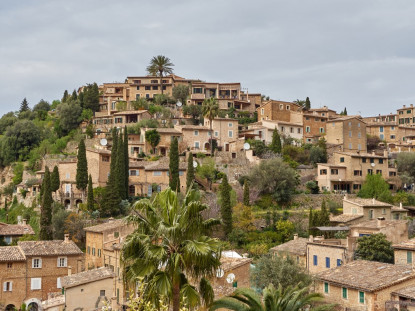 5.Artà: A historical town with Mediterranean allure
Artà entices with its commanding medieval fortress and an old quarter full of cobbled streets. Stroll around the Plaça Major, visit the Sant Salvador church and explore the Santuari de Sant Salvador to enjoy panoramic views of the area. Also, Tuesday mornings come alive with local produce at the weekly market.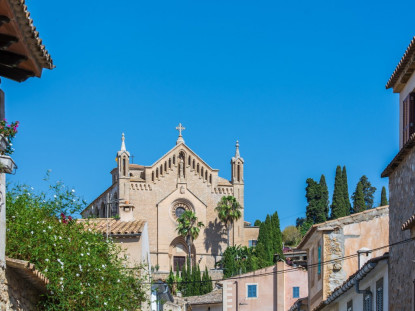 These are just a few examples of the charming villages Mallorca has to offer! Venture beyond the beaches and discover the true essence of the island.